Post Trade Forum Co-Chairs: James Maxfield & Alastair Rutherford
Speak to Gary Wright about the Forum's aims and objectives.
Outlining member benefits for those who participate.
Video viewing time:  15 minutes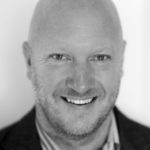 Meet the Co-Chairs: James Maxfield & Alastair Rutherford
James Maxfield, MD Ascendant Strategy
James is co-founder of Ascendant Strategy Ltd, a boutique post trade consultancy that specialises in strategy and technology-enabled transformation within capital markets.  Prior to launching the business in 2017, James worked for 20 years within large, global sell-side institutions such as UBS, Lehman Brothers and Nomura. In these organisations, he held a variety of senior global leadership roles across Operations, Middle Office, IT and Change Management. Common to all these experiences was the critical role that technology plays in enablement of middle and back office strategy.
James is published author, speaker and respected thought leader within the post trade space, where his leadership track record within large institutions, combined with his consulting experiences, provides a unique perspective on delivering transformational outcomes for clients.
Alastair Rutherford, MD Ascendant Strategy
Alastair has nearly 30 years' experience leading the design and delivery of post-trade solutions in investment banks, many of these at MD level. He has worked at Morgan Stanley, Credit Suisse, ABNAmro, Lehman Brothers and Nomura.
In 2017, he co-founded Ascendant Strategy, a post-trade consultancy that brings together IT and Operations alongside other stakeholders to create and deliver solutions that are process-lead, and enabled by robust and innovative technology. As part of this, Ascendant work closely with emerging Fintech organisations to assess where and how new ideas can be applied in the post trade environment.
Post Trade Forum Sessions
The Forum invites participation and discussion between individuals across the whole of the Capital Markets ecosystem, who have an interest in Post-trade. The forum will aim to work actively with other trade associations and institutions to help to deliver education, communication, and the latest information for the advancement of the ISITC Europe Community.
Format
A series of online events are planned these will take the form of webinars to enable global participation.
Roundtable discussions (held under the Chatham House Rule to facilitate a free and frank exchange of views and ideas). Participation will be by invitation only to senior executives and numbers will be limited to enable better social interaction.
It is anticipated that when on site meetings are allowed again that forum sessions will be come face to face events.
Outcome from Sessions
A post discussion summary will be created by the forum leaders, which will be made available to members on the ISITC Europe website.
If you are interested in getting involved with the group and are already a corporate individual member or associate member of ISITC Europe then please click the 'Join Forum' link above.
ISITC Europe invites individuals and corporates from across the capital markets ecosystem to enable a joined-up approach, if you are not currently a member of ISITC Europe you are welcome to apply for membership.