Transformational Challenges for Post-trade in 2022
Posted on by Cathy Wright

Webinar: Transformational Challenges for Post-trade in 2022
24th March 2022 @ 16:00 GMT
As 2022 gets underway, we discuss some of the key strategic considerations and transformational challenges that the post-trade community will need to address. If 2021 saw ongoing focus in digitalisation as a response to the pandemic, 2022 will see momentum continuing as organisations focus on transforming their post trade domains. Understanding how to drive forward a data centric approach to transformation, practical adoption of market standardisation and leveraging collaborative technology solutions will all need to be high on management agendas. And in parallel with this, change efforts must also factor in regulatory agendas – such as operational resilience and UMR phase 6 – to ensure compliance. The ISITC Europe Post Trade forum will discuss what should be driving post-trade agendas in 2022 and how to execute upon these successfully.
It is recommended that the discussion document entitled Post-trade Alpha should be reviewed in preparation for participation in the webinar.
The Panel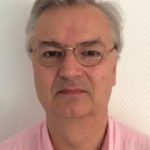 Andrew Carter has over 30 years experience in Banking & Financial Services, developing and managing businesses in Major and Emerging Markets, and providing management consulting services. Most recent engagement as the Chief Development Officer for ID2S, an authorised CSD / SSS servicing the short-term debt markets in France and Europe, whose products & services are delivered via a hybrid platform using a core Blockchain / DLT engine. Previous experience gained working across European financial markets with Deutsche Börse / Clearstream, London Stock Exchange Group, BNY Mellon, Credit Suisse, Deutsche Bank, Deutsche WertpapierServiceBank AG (dwpBank), and ICMA (formerly AIBD / ISMA).
Frank Reardon is head of Investment Administration at Wealth Management company JM Finn. He is responsible for operations and sits on the following committees : Transaction reporting, CASS Oversight, Risk, Operations committee. He is also a Director of the firms UCITS Funds managed out of Luxembourg. Prior to joining JM Finn, Frank held senior roles at Citibank Private Bank and Goldman Sachs. He has also worked for the Government in the pension investment area.
Charifa El Otmani is part of the Capital Markets Strategy team at SWIFT. Prior to this role, she was Head of Global Payments Innovation (gpi) EMEA, leading efforts to establish gpi as the new norm for cross-border payments before that she held a variety of roles including Standards on Investment Funds, the TARGET2-Securities project, attached to the European Central Bank,  ISO 20022 industry initiatives (JASDEC, DTCC). Business and Market Manager for Treasury Markets and the Securities Market Infrastructures segment. Prior to joining SWIFT, she worked at The Bank of New York Mellon, as Project Manager for the Custody business, before moving to Accenture to drive the securities platform consolidation project of BNP Paribas entities. Charifa holds a Master degree in Financial Markets, specialising in the management of market operations (back and middle-office activities), from Université Lumière Lyon II, in France.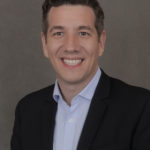 Danny Green is the general manager for international post-trade processing solutions at Broadridge, responsible for the firm's leading multi-asset solution that provides processing for equities, fixed income, derivatives and money markets, supporting its customers' business in over 70 markets.  Danny is a highly experienced and knowledgeable Fintech executive, with an impressive track record spanning over 25 years working in post-trade and related areas.
Moderated by; ISITC Europe Post-trade Forum co-chairs James Maxfield & Alastair Rutherford
To Register for this webinar kindly complete the registration form on the right
Once registered you will be sent a confirmation, the zoom joining link and passcode, which you will need to join the webinar, so please check that the details you input into the registration form are correct.
Should you have any trouble registering contact admin@isitc-europe.com