T+1 Settlement – a race against time in more than one sense
Posted on by Cathy Wright
A T+1 Forum Event hosted by EY

T+1 Settlement – a race against time in more than one sense
Date: Wednesday 19th July 2023
Time: 16:00 – 17:30
Location: Ernst & Young LLP, 25 Churchill Place, Canary Wharf, London, E14 5EY
ISITC Europe CIC would like to thank the T+1 Forum secretariat Ernst and Young for hosting this briefing.
The North American move to trade date plus one (T+1) settlement on May 28, 2024, will have the greatest impact on global capital markets in over a decade. The effects of this change will reverberate in different ways throughout every type of firm, large and small, on both the buy and sell side as well as the critical supporting infrastructure providers. Although the US timetable is extremely challenging, no one should be under any illusion, this change is coming and it's a change likely to come to the rest of the world in the near term, especially in the UK.
Whilst much has been published on T+1, there has been little substantive research until now on global implications of this transition. ISITC Europe in association with the Swift Institute and with the support of Ulster University has just published the results of its 9 months global research into operational, technology and business preparedness for T+1 settlement. The keynote presentation will provide an updated analysis by ISITC Europe, highlighting how and where this will challenge different firms.
Speakers and Panel: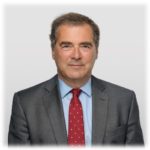 Charlie Geffen is Chair of the UK Accelerated Settlement Taskforce. He is a Senior Adviser at the consultancy Flint Global and was previously Senior Partner at the law firm Ashurst and Chair of the corporate practice at Gibson Dunn in London. He has served on a number of corporate and not for profit boards and is currently Chair of council at the University of Surrey.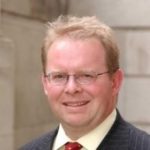 Tony Freeman is Director of Policy at ISITC Europe. A former Executive Director – Government & Industry Relations at the DTCC and an acknowledged thought leader, His career in the capital markets began over 30 years' ago as a business and systems analyst for two leading Asset Management organisations. Then moving into relationship management at JP Morgan Investor Services. Before being recruited to create the Industry Relations function in Europe for Omgeo (which was subsequently acquired by the DTCC).  His time at the DTCC encompassed strategy development, client relationship management; Acting as Brexit policy manager from 2016-2020. Principal thought- leadership & media spokesperson for DTCC Europe (Covering: post-trade initiatives & market structure, infrastructure, risk, regulation, cyber-security, Blockchain / DLT). Lobbying and influencing key policy-makers and regulators (including European Commission, ESMA, ECB, FSA and several others in Europe and Asia-Pacific/Australia). Relationship management with Regulators & policy-makers (e.g. FCA, Bank of England/PRA, IOSCO, FSB), Market infrastructures, Trade associations (The CityUK, AFME, ISDA, EFAMA, Investment Association) in Europe and several others in the America's and Asia-Pacific.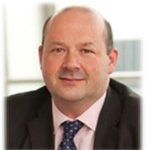 Paul Baybutt is currently the Global Product Head for HSBC's Securities Services Middle Office Outsourcing solution. He has over 36 years experience of working in and working for buyside operations where he has been instrumental designing middle office global operating models for his current organisation, for whom he has worked for the last 8 years and as well a number of other organisations including BNP Paribas and FFTW, his two previous companies.
He is currently responsible for HSBC's strategy in relation to Middle Office outsourcing including front to back services, integration with clients order management systems and the role out of Aladdin Provider and the development of the Aladdin Middle Office operating model. His vast experience has resulted in him playing a significant role in representing the European buyside industry in determining best practice, implementing regulation and advising on buyside interests including CSDR, where he represented the European Fund and Asset Management Association (EFAMA) on the CSDR Industry Working group.
He is currently a member of the European Central Banks Advisory Group on Market Infrastructure, Securities and Collateral where he represents the UK Investment Management community and the ECB Markets Settlement Efficiency Working Group.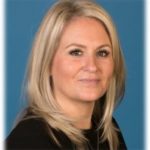 Jaime Healy-Waters is a Managing Director within Markets Operations at Citi in London and has been with the firm 11 years.  Jaime has recently moved over from her Technology Role as Head of International Change Management to Markets Ops and is now the Global Head of  Equity Middle Office and EMEA Cash Securities Settlements  emphasising on front to back client service, people strategy and enabling best in class risk management through the implementation of Citi's Global Target Operating Model.  Jaime Joined Citi in October 2009 with 12 years' experience in banking Operations gained from Lehman Brothers and Nomura where she ran Fixed Income and Equity Settlements. Jaime was the Head of EMEA, Latam and Canada Equity, Fixed Income and Prime Broker Cash Operations & Global Client Service for 9 years at Citi. More recently Jaime moved into a technology role and has been focusing on delivering multiple Market mandatory and Business Discretionary projects specifically focusing on the changing regulatory landscape within Europe for Brexit and CSDR. Jaime graduated from Kingston University with a business degree in 1999 and currently lives with her husband and her two daughters in South London.
Bradley is currently a senior advisor to the capital markets team at Ernst & Young LLP. His extensive experience is a result of over 40 years' working in the financial services industry. Bradley's roles have included Head of European Cash Equity Trading as well as Head of European Electronic Trading Risk for Morgan Stanley. In addition, he has held senior management and governance roles across investment banking sales and trading businesses. He played a key role in the execution of major projects such as MiFID2, CSDR, and Brexit at the bank. His career experiences have given him an in-depth understanding of securities trading businesses from front to back.

Gary is one of the founding members of ISITC Europe and is currently a Director of Industry Affairs at ISITC Europe CIC, which is a registered not-for-profit community interest company. He has been in the finance industry since 1969, holding senior positions within several major financial institutions. He participated in many industry committees including setting the CISI Operations Management exam papers and has been a guest lecturer at Reading University and at the ICMA. Gary has also undertaken a range of consultancy assignments as well as working in an advisory and industry relationship capacity for a number of leading suppliers, enabling him to understand problems from both the buyer's and seller's perspective. Gary also founded B.I.S.S. Research in 1997 which carried out industry benchmarking of vendor systems and academic research.
Gary is highly sought after for his views and advice on the impacts on business and operations of market and regulatory changes. He has run many industry workshops, training sessions and roundtables and chaired, moderated a considerable number of conferences. His blogs, articles, whitepapers, and reports are published world-wide, and he is an accomplished speaker, and commentator on the many changes in the financial services marketplace.
Agenda
16:00     Welcome
16:10     Opening address by Charlie Geffen, Chair, of the UK Accelerated Settlement Taskforce
16:20     ISITC Europe keynote presentation 'Global Impact of North American move to T+1 Settlement – Latest analysis'
16:50     Panel discussion and Q&A with industry professionals 'Challenges and potential opportunities'
17:30     Networking drinks reception
If you are interested in attending this event, please complete the form below. Please note places are limited so confirmation of your place, will be affirmed subsequently by ISITC Europe via email.
'T+1 Settlement -a race against time' Registration Form
"*" indicates required fields