Post-trade Alpha Discussion Paper
Posted on by Cathy Wright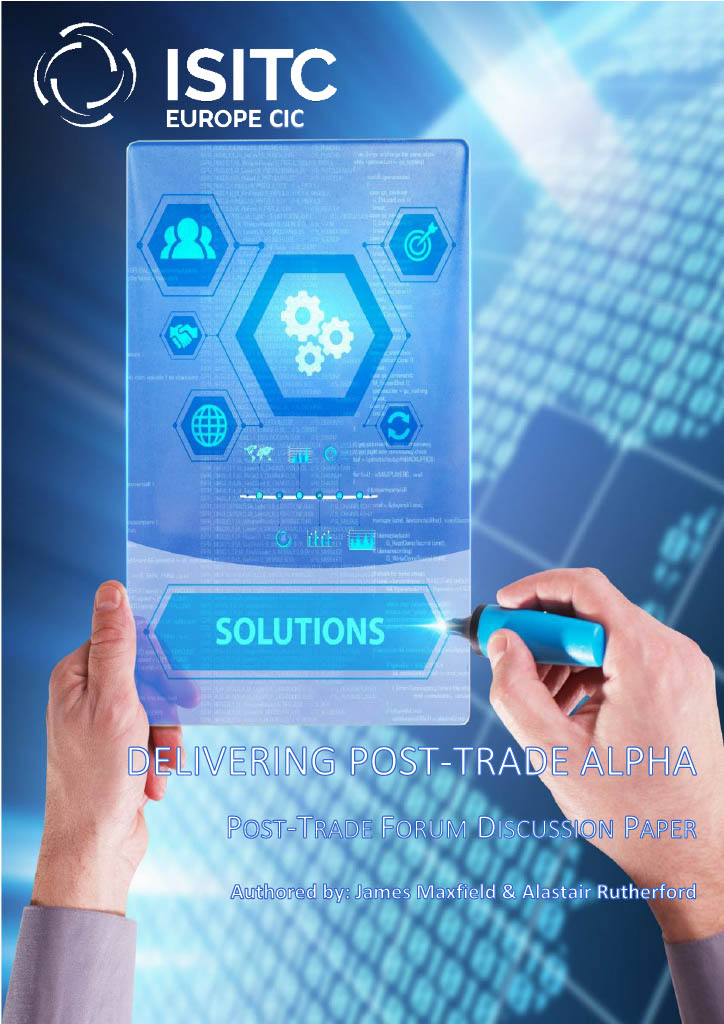 Post-trade Alpha Discussion Document
The recovery from the initial phases of the pandemic dominated management agendas in 2021, as the industry adjusted to what has been widely described as the 'new-normal'. The adoption of remote and hybrid working practices created momentum around digitalisation agendas, which whilst focussing on new ways of working (rather than transforming underlying processes) made organisations more open to embracing innovation. And the experience also highlighted the value of resilience to the C-suite, increasingly recognising the value that managed services can bring in times of market stress.
Externally, the market landscape also evolved as regulators heightened scrutiny around areas such as transaction reporting, KYC, and control environments. Events such as the Archegos default also increased focus, with the UK regulators expressing frustration that lessons learned from the 2008 crisis had not been acted upon. Alongside this, there was also renewed focus on market infrastructure change, with the push towards T+1 in the US and the increasing rise in focus around digital assets and the transformation in post trade they could potentially unlock .
Looking ahead to 2022, these themes will continue to be high on the agenda of post trade leaders across the capital markets spectrum, as the need to transform legacy systems and processes remains. Regulatory focus around areas such as operational resilience and thematic reviews will continue, whilst ongoing revisions ('re-fits') to existing regimes by the CFTC and ESMA will drive a need for enhancements to existing systems and processes that have been in place for…read more
This discussion document entitled Post-trade Alpha has been written by Post Trade forum co-chairs Alastair Rutherford and James Maxfield from Ascendant Strategy is for review in preparation for the next post trade forum webinar on the 24th March @ 16:00GMT, where the panel will be discussing the transformational challenges for Post Trade in 2022.