The Senior Managers and Certification Regime (SMCR) :1 Year on
Posted on by Cathy Wright
An ISITC EUROPE/CISI joint Live Webcast – The Senior Managers and Certification Regime (SMCR):1 Year on
Thursday 14th January 10:00 -11:00 (GMT)
On the 9 December 2019, the Senior Managers and Certification Regime (SMCR) became applicable to all Financial Services and Markets Act (FSMA) authorised firms; including banks, building societies, asset managers, investment firms, insurers, mortgage providers, consumer credit firms and sole traders. So 1 year on, given the interruptions in 2020 and the FCA enabled '3 month drift in implementation, have firms invested significant resources in implementing the regulations, so are they embedded and working, What are the issues? Does it deliver the accountability that it set out to? What are the effective steps for firms, that demonstrate that they have embedded the SMCR into their business as usual processes.
How much has it been successfully implemented across the market? Are Senior Managers fully aware of their obligations? Is it achieving what it was intended for?
Our industry experts for this live web cast are:
Sonia Shah, Grant Thornton
Sonia is Grant Thornton's lead for SMCR and Governance Assurance work across Financial Services and has deep experience in working with the ExCo / Boards of authorised firms, typically: preparing SMFs for regulatory interviews; firm-wide SM&CR training; embedding practical application of the accountability regime in their operations; and providing advice on governance matters.
She has experience in advisory and audit services to financial services ranging from large to mid-tier banks, asset mangers and insurance firms. She is a professionally qualified accountant and audit professional with 20 years' experience and has worked internationally including UK, USA, Canada and East Africa.
She also leads on the assessments on Environmental, Social and Governance (ESG), corporate and board governance, conduct risk, regulatory reporting and disclosures, financial crime, enterprise risk management and operational resilience. Sonia is regularly invited to speak on these topics at external events.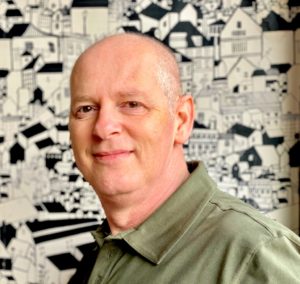 Anthony Epstein, Director, Business 360
Experienced Compliance Officer|CF10, CF10a, CF11|SMCR delivery, conduct and business conduct training |Asset, Funds or Private Wealth Management.
After qualifying as an ACCA in 1989, Anthony moved into business orientated risk and compliance solutions in 1990, working in and with niche private banks and global investment (funds) management firms, both in the U.K and Europe, In 2005 he set up a consulting service called Business 360. His extensive experience has been primarily focused on advising senior and executive management, on how to successfully meet their regulatory obligations. In addition he has helped firms to resolve regulatory issues, which have been identified as requiring remediation and resolution. Anthony has a deep understanding of rules and regulatory standards. This has enabled him to support TISA on developing guidance from the perspective of the 'Individual', in-scope of SMCR,  which seeks to facilitate their membership, to embed and evidence, positive conduct & behaviours.
In September 2020, Anthony launched an HR platform that integrates SMCR reasonable steps into employee lifecycle processes that incorporates the expectations of the FCA SMCR regulations.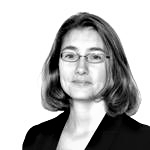 Katie Stephens, Norton Rose Fulbright LLP
Katie Stephen is a dispute resolution lawyer based in London. She specialises in advising clients on contentious regulatory matters, including internal and external investigations and enforcement proceedings involving a variety of regulators including the FCA, PRA, SFO, HMRC and Ofgem, as well as those in other jurisdictions. She has twice been seconded to the Financial Conduct Authority as a legal adviser to its Regulatory Decisions Committee and she has acted on a number of high profile cases, including market abuse proceedings against firms and individuals.  Kate has also conducted a wide range of internal investigations for financial institutions and corporates, including advising on the regulatory implications and cross-border issues arising from these and she is praised by clients for her "investigatory talents" (Legal 500).
To Register for this free webcast click here.
You will be sent a joining link and password 1 hour before this webinar is scheduled to take place.
If you are a member of the CISI your CPD will automatically be uploaded once you have viewed this event.
Should you have any trouble registering please contact admin@isitc-europe.com 
We are pleased to be running this event jointly with the CISI who are kindly hosting the webcast on their zoom platform.