ISITC Europe AGM & Conference 2018
Posted on by Dee Radford
Thank you to everyone who attended the ISITC Europe 2018 AGM & Conference held on Thursday 25th January at the London Hilton Tower Bridge with a theme of Birth of a New Industry Model. With almost 200 attendees and an excellent agenda the day was a great success with some brilliant discussion from all the panel sessions and lots of audience participation. A special thanks goes out to all of our speakers as well as our sponsors – Accenture, Broadridge, Cognizant, Torstone and Volante.
The slides from the day can be downloaded below:
ISITC Europe 25th January 2018 >>>
The event looked at the future of the industry and how the infrastructure, players and operational models will change with the new compliance programs, new technologies, political boundary shifts and how end investor plans are currently serviced and how this will change in the coming years.
Keynote speakers and panels debated:
What will the industry model look in 2025
How the current investment products are fulfilling the needs of the investors and how these will change
How will Brexit affect the operational flows and processes in Europe
Speakers included:
Keith Bear, VP, Global Financial Markets, Global Markets at IBM
Owen Jelf, Global Capital Markets – Industry Managing Director at Accenture
Brian Collings, CEO at Torstone Technology
Fiona Hamilton, Vice President Europe & Asia at Volante Technologies Inc
Hugh Richards, Head of Products & Solutions at LSEG Technology
Bob Santangelo, President – International Sales at Broadridge Financial Solutions
Clem MacTaggart, COO at Killik & Co.
Phil Bungey, COO at Seven Investment
Anthony Belchambers, Chairman at Saxo
Lisa Iagatta, Director, Account Management at Fiserv and Vice Chair of ISITC N.A.
Nick Silver, Senior Honorary Visiting Fellow at Cass Business School and Director at Callund Consulting Limited
Peter Simmons, CIMA
Kay Swinburne, MEP Member of Economic and Monetary Affairs
Rebecca Healy, Lead Analyst of Financial Market Structure at Liquidnet
Chris Skinner, Chairman at The Financial Services Club
Michael Cooper, CTO Radianz, BT Global Banking and Financial Markets at BT
The full agenda can be downloaded here.
Platinum Sponsor:
Gold Sponsors: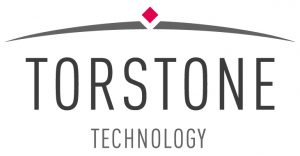 For details of our 2017 conference please click here