Cyber Security: Complying with Regulation and Data Law
Posted on by Cathy Wright

A Cyber Security Forum Event
Cyber Security Executive Briefing: Complying with Regulation and Data Law
Date to be confirmed
Location: tbc
This is the 2nd in a series of face to face briefings for Senior Business leaders, which focuses on complying with regulation and data law. These briefings have been created with the intent to educate, inform, and answer the key Cyber Security questions facing business leaders today. Focusing on the practicalities of Cyber defence – what should leaders really be planning, and how to deliver the most defendable position with a constrained budget.
Over the next five years there is set to be a huge increase in the global legislation and data protect regulation. This session focuses on how organisations in the financial sector and associated industries can adapt to comply and mitigate the risk of fines and prosecution in this landscape of increasing complexity.
Guest Speaker: John Greenwood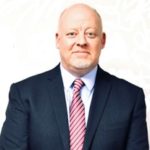 Mike is an experienced consultant and manager in the communications, cyber security and contact centre industries. He has managed many digital strategy and communications projects with companies across Europe and Asia, with a specific focus on customer experience and fintech.
In his role at Verizon he specialises in helping leading organisations define customer communication strategies in compliance with regulatory requirements. He is the chair of ISITC Europe Cyber Forum – with the key focus of defining practical and deliverable cyber security for capital markets. Mike has a BSc (Hons) in Computing and Informatics and in his spare time is developing a new initiative to use technology to assist and improve the lives of people with disabilities.
(Attendance will be on a first come first served basis) Please note:  A £25 donation is requested for attendance by non-members, which will go towards the ISITC Europe Student Scholarship Fund. A donation button can also be found via this link)