Is Your Home The New Office Webinar Recording
Posted on by Cathy Wright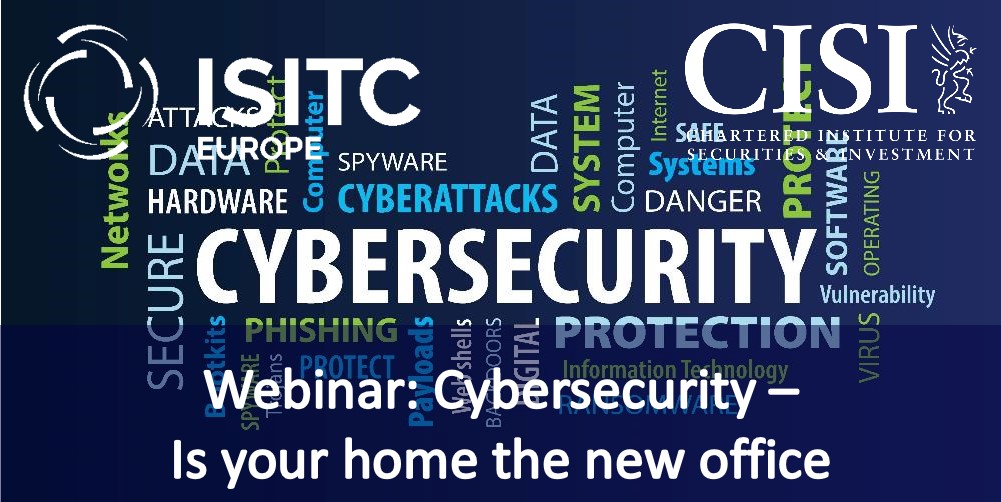 Cybersecurity: Is your home the new office?
"Working From Home" exposes the security landscape of your organisation: In this session our experts, Jason Harrell, Executive Director, Technology Risk Management, Head of Business and Government Cybersecurity Partnerships, Aman Sood, Chair, ISITC EUROPE Cybersecurity Forum and Michael Cheshire,  CX Transformation EMEA, Verizon Enterprise Solutions talk about how COVID-19 has proven to be a huge opportunity for cyber criminals.  Learn about the cyber threats of remote working and what needs to be done for your business to remain fully operational and protected.
Some of the Operational Risks discussed in this series of cybersecurity webinars will include; capacity, security, resources, culture, environment, ISPs, supply chain, human and emails.  
A complimentary post webinar article 'Is the Home Worker the new Frontline in Security?' is also available that give tips for better practise to create a more secure home office environment.
If you missed this interesting Cybersecurity webcast entitled 'Is your home the new office?', the recording is now available for Members Only to view via the Member s Area. Members should log in to enable access.
Please note: If you have not created your member profile please create one now 
If you have any problems logging in please contact admin@isitc-europe.com