Cyber Security: Defending the Perimeter
Posted on by Cathy Wright

A Cyber Security Forum Event
Date to be confirmed
Location: TBC
Cyber Security Executive Briefing: Defending the Perimeter
This is the first in a series of face to face briefings for Senior Business leaders. They have been created with the intent to educate, inform, and answer the key Cyber Security questions facing business leaders today. Focusing on the practicalities of Cyber defence – what should leaders really be planning, and how to deliver the most defendable position with a constrained budget
To attract and retain the right employees, organisations need to offer flexible, hybrid or remote working options. The new ways of working post Covid has introduced numerous new challenges to securing the perimeter of an organisation.
This session seeks to discuss the most effective ways of securing your organisation whist allowing flexibility for working practices and customer access at the same time as addressing an ever increasing range of security threats.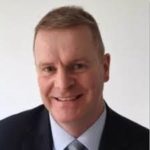 Scott is an accomplished Online Safety, Security and Cybercrime Prevention Consultant. He has a proven track record in designing and delivering robust security solutions and strategies to manage and mitigate risk. Scott was responsible for the creation and development of the Police Scotland Cybercrime Prevention Strategy and was the national lead for the Police Scotland Cybercrime Harm Prevention Team until June 2020.
Scott has worked with several key partners in cybercrime prevention, including Europol, National Cyber Security Centre, National Crime Agency as well as other public, private and third sector organisations. He was also a strategic advisor to the Scottish Government and other groups in relation to cybercrime prevention related strategies and approaches. Scott has a BSc (Hons) in Criminology with the University of Portsmouth and is also a qualified trauma debriefer.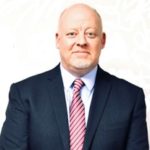 Mike is an experienced consultant and manager in the communications, cyber security and contact centre industries. He has managed many digital strategy and communications projects with companies across Europe and Asia, with a specific focus on customer experience and fintech.
In his role at Verizon he specialises in helping leading organisations define customer communication strategies in compliance with regulatory requirements. He is the chair of ISITC Europe Cyber Forum – with the key focus of defining practical and deliverable cyber security for capital markets. Mike has a BSc (Hons) in Computing and Informatics and in his spare time is developing a new initiative to use technology to assist and improve the lives of people with disabilities.
(Attendance will be on a first come first served basis) Please note:  A £25 donation is requested for attendance by non-members, which will go towards the ISITC Europe Student Scholarship Fund. A donation button can also be found via this link)