Wednesday 3rd June from 12.00pm – 1.00pm  
An ISITC EUROPE / CISI lunchtime learning and discussion webinar
Blockchain and distributed ledger technology came to the fore with the appearance and growth of crypto currencies. The narrative that started spreading at some point in 2013 was that blockchain technology should be decoupled from bitcoin, and used for more than exchanging digital currency. Cryptocurrency units could be inscribed with additional information and transformed into tokens representing anything from diamonds to title deeds; in this way blockchains could be repurposed as devices to verify property rights, or track products as they changed hands throughout the supply chain. Every sector could adopt a blockchain to move value or information among a multitude of parties, without the need for a mediator. Blockchain would lead to efficiency, transparency and security. 
So why haven't we seen the wholesale adoption of Blockchain across the financial services sector? Or is that really happening? To answer these questions and to provide members with an up to date appreciation of what the status of Blockchain is we are privileged to have two recognised industry authorities to lead the conversation and to answer your questions. A session not to be missed! 
Speakers 
Dr. Maria G. Vigliotti is the author of "The Executive Guide to Blockchain", a book that is demystifying blockchain for business leaders and it enabling any business leader, with or without specific computing knowledge, to reap the benefits of blockchain whilst understanding the limitations. Her career in computing spans more than twenty years, many as an academic at Imperial College London specialising in writing AI algorithms to aid in cybersecurity and formal code verification. She convened and led the development of the cybersecurity strategy for the entire British railway industry and worked on prevention of cryptographic attacks on the European Railway Traffic Management Systems (ERTMS). She has also advised most of the major players in the UK nuclear industry on smart device security.  She is a member of the Blockchain committee of the International Standards Organisation. She is also Chief Editor for the Journal Frontiers in Blockchain, the first peer-reviewed academic journal in the field. 
Benjamin Duve – Head of Custody and Direct Market Access & Director Commerzbank AG. Benjamin is responsible for Commerzbank's Institutional Custody and Direct Market Access. Custody and DMA, with its client service focused models, receive great reception in the market place. As a realistic, early-days Blockchain and DLT enthusiast he works on finding avenues to bring together todays Capital Markets' challenges with tomorrows solutions. As Head of Custody and DMA he is actively involved in many securities related proof-of-concepts and live trades dating back to 2017. Some of the concepts explored were safe-keeping of digital assets, issuance of tokens, tokenization, secondary market trading of tokens, and using stable coins for settlement. Benjamin has been with Commerzbank since 2007. Before his current role, he was, among others, in relationship management and sales covering corporates in Germany, and Financial Institutions in the GCC from Dubai. 
Moderator: Gary Wright, Director, ISITC EUROPE CIC 
To register to join this webinar please use the following link:
Login will be open from 11.55am.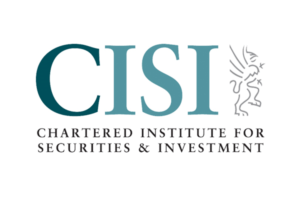 Posted on