An ISITC EUROPE/CISI joint Live Webcast – Solving the Problem of Reference Data
Wednesday 11th November – 14.00pm -15:00 (GMT)
The problem of reference data, in terms of  "dirty data", has been estimated to cost the industry between 15% -25% of  its revenue, but improving the quality has posed significant challenges for the industry for decades. Despite investment in new technologies and collaborations across the financial markets. The ability to share and exchange accurate reference data between financial firms and their service providers, is still a very thorny problem. Should there be a central repository of reference data, or can modern technology like Blockchain/DLT hold a long looked for industry solution? Could existing structure organisations for example a CSD be a central holder and distributer, or should there be a shared network distributing daily reference data updates?
This session will aim to highlight problems and solutions.
Our industry experts for this live webcast are:

Chris Johnson, Senior Product Manager, Market Data, HSBC Securities Services

Chris joined HSBC Securities Services in 2006 and is a Senior Product Manager with responsibility for Market Data. Chris was previously at Threadneedle Investments where he was Head of Investment Information Services. Before then he was a Director at UBS.
Chris started work in the city with Laurie, Milbank stockbrokers, in their futures and options operations team, continuing with Chase Manhattan for a further ten years, culminating in three years as head of the equity derivatives middle office. He also headed OTC derivative client valuations at Bankers Trust.
Chris is a member of the Chartered Institute for Securities & Investment

Benoit Hermant, Director , Euroclear Information Solutions
Benoit Hermant is Director in the Data Services and Innovation Division at Euroclear. Euroclear Data Services leverage high-quality data sourced from Euroclear CSDs to support our clients.
Benoit is responsible for the business development of Euroclear reference data products. In this capacity, Benoit's role covers the product management function across Euroclear's range of reference data products as well as sales.
Previously, Benoit held a number of positions within Euroclear in product management, network management, IT and Operations. Benoit also represented Euroclear at various industry bodies to promote operational efficiencies in asset servicing such as the Securities Market Practice Group, T2S Corporate Actions Sub-group and Market Implementation Group.
We are please to be running this event jointly with the CISI who are kindly hosting the webcast on their site.
Registration is free via the CISI website
To register click here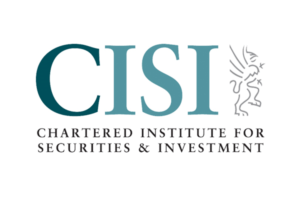 Login will be open from 13.55
You will be sent a joining link and password 1 hour before this webinar is scheduled to take place. 
An ISITC EUROPE CIC webcast in Association with the CISI
Posted on