An ISITC EUROPE/CISI joint Live Webcast – Is Green Finance really Clean Finance or are there still brown undertones?
Tuesday 1st December- 11.30pm -12:30 (GMT)
Green Finance is rapidly becoming a mainstream component of investment activity at every level, with Green Bonds and loans forming a significant presence in Investors' portfolios. But is Green Finance really Clean Finance or are there still brown undertones? Our panel of leading Green Finance experts will aim to discuss; Sustainability Linked Loans, Transitional Instruments, ESG Proceeds linked bonds etc, together with the Policies, Standards and Regulations that are being created around this.
What in reality is Sustainable Finance? Where did it come from? Where are we now and where is it all going?
Green Finance Agenda:
The history of Sustainable Finance, where it all began;
An assessment of the current market, and the evolution of financial products in the space: bonds and loans linked to ESG proceeds,  sustainability linked loans, transitional instruments etc.
The development of policies, standards and regulation in the space;
Impacts of the covid pandemic and where Sustainable Finance goes from here.
What impact is Covid 19 having on Green Finance
This is an important event for anybody managing investment decisions or supplying financial advice and services to a clamouring investor community and will help all people in the financial services community to better understand sustainable finance, the burgeoning Green Bond market and ESG.
Our industry experts for this live webcast are:

Gemma Lawrence-Pardew, Senior Associate Director – Legal – Loan Market Association
Gemma joined the LMA in November 2012, and heads up the Association's work on green and sustainability lending, as well as focusing on investor, secondary and loan operation initiatives and assisting generally with the Association's documentation projects, education events and regulatory initiatives. She has written a number of LMA guides, primarily focusing on commercial issues pertinent to the operations market, and most recently held the pen in drafting the Green Loan Principles and Sustainability-Linked Loan Principles. She is a regular contributor to written media and speaker at conferences, and was also responsible for creating the LMA's first e-learning programme "Understanding the Loan Market", which creates a knowledge benchmark for practitioners in the syndicated loan market.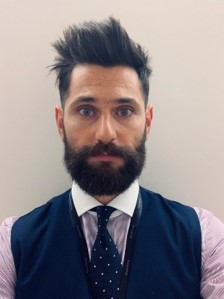 Jonathan Gardiner ESG Fixed Income Specialist Bloomberg LP
Jonathan  is an ESG specialist in fixed income products and is a member of the Advisory Council to the International Capital Markets Association (ICMA) on Green & Social Bond Principles.
He holds post graduate degrees in Econometrics and Financial Analysis & Portfolio Management and a BCom in Accountancy from the University of Cape Town.
Richard Young, Industry and Regulatory Relations, Bloomberg L. P (moderator)
Richard joined Bloomberg in September 2015 in an industry and regulatory relations role in Global Data.  This role includes advocacy for Bloomberg's Open Symbology initiatives, covering instrument and entity identifiers. Richard also undertakes industry and regulatory outreach on the data aspects of Bloomberg's services related to regulatory driven initiatives. Prior to joining Bloomberg, Richard spent 20 years with the financial messaging and standards body – SWIFT, where he held a variety of roles in sales and marketing.  He led initiatives with EU and other regulators to raise awareness of the operational impacts of regulation, including strengthening the regulatory recognition of financial messaging and reference data standards.  This involved a particular focus on the promotion of the ISO 20022 financial messaging standard to EU regulatory bodies. Pre-SWIFT Richard held product management roles with a leading global custodian for four years, and before that with the London Stock Exchange.
Chair: Gary Wright, ISITC EUROPE
To Register for this free Zoom webcast please click here
We are pleased to be running this event jointly with the CISI who are kindly hosting the webcast on their platform.
Posted on