An ISITC EUROPE/CISI joint Live Webcast – Getting Ready for the upcoming ESG regulations – managing the data challenges
Tuesday 22nd September – 12.30pm -13:30 (UK BST)
Financial market participants will need to understand and be getting ready for the upcoming ESG regulations to be able to comply with an increasing range and depth regulation over the next few years. This session will provide an overview of the key regulatory measures coming up. We will also cover how data is the vital component for ESG compliance, how corporate disclosures are changing and growing, and the challenges of consuming and interpreting the developing ESG data sets.
This session will aim to highlight problems and solutions.
Our industry experts for this live webcast are:

Ulrika Hasselgren, lately Global Head of Sustainability & Impact Investment at Danske Bank and member of the bank's wealth management leadership team.
Ulrika is a senior business leader with more than 20 years in the finance industry working together with investors and asset managers across the Nordics, Europe, and North America. In her role as Global Head of Sustainability & Impact Investment and Member of Danske Bank Wealth Management Leadership team, she created a vision and strategic roadmap to embed sustainability into the core of the investment business, and led the journey for ESG integration and active ownership across investment processes, products, and advisory.
Among other things, Ulrika co-founded Ethix, created standard-setting research methodologies, and developed numerous sustainability policies, investment strategies, products, tools, concepts, and training programs for investors and asset managers around the world. She has been a member of the Board of Eurosif and chair of The Luxembourg Fund Labelling Agency ESG Label Eligibility Committee, is a member of the CFA Institute ESG Standard Working Group and EFRAG Project Task Force. Ulrika has been a guest lecturer on Sustainable Investment and Business Ethics at both Stockholm and Copenhagen University, School of Business and is a frequent speaker on sustainable investment and finance.

Nadia Humphreys, Senior Strategist on Sustainable Finance at Bloomberg LP
Nadia Humphreys is passionate about new technologies and their impact on sustainable investment. Nadia is a delegate on the European Commission's Technical Expert Group for Sustainable Finance, and on Hong Kong Securities and Futures Commission's Technical Expert Group for climate related product disclosure. Nadia was previously the Global Head of Entity Services, supporting regulatory product development for Bloomberg's Entity Exchange platform. She is a keen advocate for Women in FinTech and sits on Bloomberg's EMEA Diversity Council and supports the secretariat for TCFD.
Prior to Bloomberg, Nadia worked in both JP Morgan and Goldman Sachs, in a number of senior positions. Nadia is on the advisory board of Blockchain & Climate Institute. She holds a bachelor's degree, with honours, in Business from Bath University, a Licentiate in Homeopathy and is a Fellow of the Victoria College of Drama.
Richard Young, Industry and Regulatory Relations, Bloomberg L. P (moderator)
Richard joined Bloomberg in September 2015 in an industry and regulatory relations role in Global Data.  This role includes advocacy for Bloomberg's Open Symbology initiatives, covering instrument and entity identifiers.  Richard also undertakes industry and regulatory outreach on the data aspects of Bloomberg's services related to regulatory driven initiatives.
Prior to joining Bloomberg, Richard spent 20 years with the financial messaging and standards body – SWIFT, where he held a variety of roles in sales and marketing.  He led initiatives with EU and other regulators to raise awareness of the operational impacts of regulation, including strengthening the regulatory recognition of financial messaging and reference data standards.  This involved a particular focus on the promotion of the ISO 20022 financial messaging standard to EU regulatory bodies. Pre-SWIFT Richard held product management roles with a leading global custodian for four years, and before that with the London Stock Exchange.
Chair: Gary Wright, ISITC EUROPE
We are please to be running this event jointly with the CISI who are kindly hosting the webcast on their platform.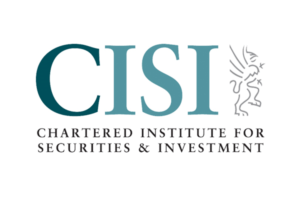 An ISITC EUROPE CIC webcast in Association with the CISI
Posted on