Live Webcast – Cybersecurity: Is your home the new office?
Wednesday 9th September  – 14:00 -15:00 (UK BST)
Cybersecurity: Is your home the new office? "Working From Home" exposes the security landscape of your organisation: In this session we will talk about how COVID-19 has proven to be a huge opportunity for cyber criminals. Join us to learn about the cyber threats of remote working and what needs to be done for your business to remain fully operational and protected"
Some of the Operational Risks we will be discussing in this series of cybersecurity webinars include; capacity, security, resources, culture, environment, ISPs, supply chain, human and emails.  
Our industry experts for this webinar are:
Jason Harrell, Executive Director, Technology Risk Management, Head of Business and Government Cybersecurity Partnerships
Jason Harrell is Executive Director and Head of Business and Government Cybersecurity Partnerships at DTCC. In this role, he is responsible for partnering with business and technology stakeholders to assist with understanding and meeting their cyber compliance obligations.  He is also responsible for the strategic direction on DTCCs cyber advocacy and accountable for strengthening DTCCs relationships with trade associations, standard setting bodies, supervisors, and other interested parties.  Jason also provides thought leadership in the areas of cybersecurity and resilience.  Jason was previously the Head of TRM Risk Analysis and Reporting where he enhanced DTCCs cyber risk assessment and performance metrics programs.
Prior to his roles at DTCC, Jason was the Corporate Senior Information Risk Officer for BNY Mellon Investment Management where he was accountable for the design and delivery of cybersecurity risk management services across BNY Mellon Investment Management. He previously held several cyber security-related positions within IT, Risk and Business Operations at BNY Mellon, ABN AMRO, Royal Bank of Scotland and the New York Board of Trade. Jason has over 20 years of experience in Information Technology (IT), Privacy, and Cybersecurity Risk Management experience within the financial services sector and is a regular speaker and panellist on cybersecurity and resilience. He has also published several articles on these topics. Jason currently holds several certifications in technology, information security and data privacy.
Aman Sood, Chair, ISITC EUROPE Cybersecurity Working Group
Aman has over twenty years' experience working within Infrastructure Technology and Cyber Security focused roles. Aman has held senior leadership positions within Financial Services, running teams and building programmes within highly regulated organisations, such as Wadhwani Asset Mgt., Caxton Associates, and Barclays Capital.
In addition he has run security awareness training for Asset Managers and Private Equity Firms. He recently created a strategic Global cybersecurity roadmap for MEDirect, in Malta, to effectively reduce operational risk and strengthen cyber resilience, spanning across both 1st and 2nd Lines of Defence. Engaging in regulatory discussions with the Malta Financial Services Authority, National Bank of Belgium and European Central Bank.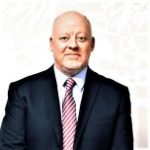 Michael Cheshire,  CX Transformation EMEA, Verizon Enterprise Solutions
Mike has over 25 years' experience in the customer experience, digital and contact centre industry. He has experience of running multiple technology organisations and professional service groups in Europe and Asia. Prior to joining Verizon, Mike was CEO of a start-up organisation developing GDPR and PCI compliance strategies and focusing on fraud prevention within contact centres.
Registration is free and is via the CISI website, who are kindly hosting this webinar.
To register please click here
Login will be open from 13.55
An ISITC EUROPE CIC webcast in Association with the CISI
Posted on