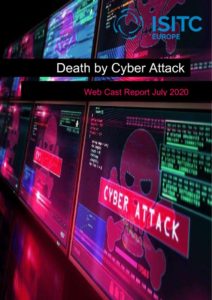 The ability of cyber threats to compromise information systems is an ongoing danger to all
organisations, an emerging threat presents a new challenge, cyber-attacks that may cause harm to
systems with the potential to kill the business.
Financial services are amongst the most attractive targets for cyber attackers as industry reports rank
FS as the premier industry risk. Adversaries offering their customisable malware strains or services for-hire on the dark web are contributing to a rise in the adoption of more modern Tactics, Techniques,
and Procedures (TTPs) by attackers.
Despite these acute threats, cyber security remains as much as a black art as a science with those
who lead, manage and operate the business, delegating either internally to a select few IT security
specialists or contracting with an external Service Provider. As with other strategic risks, this is an area
that the Board and Management teams need to have a thorough understanding of…
The report outlines some of the discussions and conclusions from the live webinar entitled Death by Cyber Attack.  Written by Aman Sood, Chair, of the ISITC Europe Cybersecurity Forum is now available to download.
Posted on