The Industry Engagement Working Group will form a working community comprised of financial markets practitioners across all sectors of the securities industry.
The group will focus on collaborating post trade SME's and thought leaders to identify areas for development within operations and technology and to provide an information sharing platform.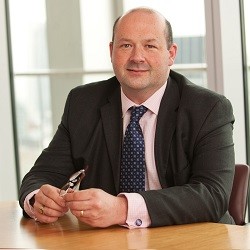 ---
Leader: Paul Baybutt , Senior Product Manager, HSBC
---
Member involvement
The ISITC Europe Industry Engagement Working Group invites participation and discussion. The working group takes many forms, from meetings to forums to publishing reports. If you are interested in getting involved with the working group then the best way is to apply for membership either individually or through your organisations membership.
Members may comprise named representatives from eligible participating corporations or eligible individuals registering directly with ISITC Europe. There is currently no limit to the number of persons from a single fully paid up member firm.
ISITC membership enables it's members to be fully engaged with the group through meetings, discussions, access to reports and taking part in the Industry Engagement Working Group forum.
Next Meeting
TBA
Latest Documents
Meeting Notes – 7th June 2016
Members who have created a profile should log in to access/download the above presentation and any documentation from the forum.