The IEAF is the most recent addition to the working groups for ISITC Europe and is reflects the leadership ISITC Europe has taken in incorporating the academic community into the Securities industry whilst exploring opportunities for joint research activities.
ISITC Europe have committed to sponsor the membership of Universities to ISITC Europe (allowing access to working groups and General Meetings) and has agreed to continue this support for the next 2 years.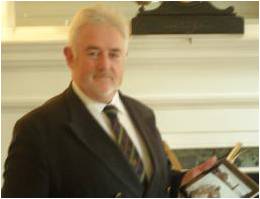 ---
Chair: Professor John Gavin, Executive Chairman, G4h Ltd
---
Co-chair: Robert Morel, Developer, B.I.S.S. Research Ltd
Member involvement
The ISITC Europe Academic Forum invites participation and discussion. The forum takes many forms, from meetings to discussion to publishing reports. If you are interested in getting involved with the working group then the best way is to apply for membership either individually or through your organisations membership.
Members may comprise named representatives from eligible participating corporations or eligible individuals registering directly with ISITC Europe. There is currently no limit to the number of persons from a single fully paid up member firm.
ISITC membership enables it's members to be fully engaged with the group through meetings, discussions, access to reports and taking part in the Academic Forum
Next Meeting
TBC
Latest Documents
Members who have created a profile should log in to access/download the above presentation and any documentation from the forum.